". . . the class was excellent and did what it should have done, made our employees THINK. Our industry is changing and many are going to be left behind because they won't let go of preconceived ideas of how business should be."
Pamela H Ermen
Chesapeake, Virginia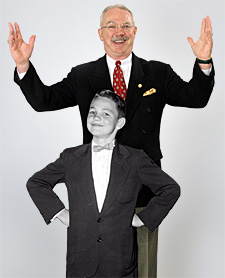 Chuck & Buddy
"This IS the future....a different way of doing business"
"Chuck, I wish I'd heard you sooner in my career."
"(ReBOOTING Your Business in an Uncertain Economy

TM

) Fantastic.....Thought Provoking!"
"It's A Good Thing You're Doing for others!"
L. Rosenthal
President - Financial Planning Services
Manassas, Va.
"A Truly Bright Idea……a Common Sense Solution. Thanks, Chuck……..You are helping a lot of people to a Better, more Predictable Life."
Bob Blount
Maryland & Washington DC
"……A great Concept………… Smart…….Innovative…………This is Bound to be a Success."
Pat Young
Alexandria, Va.
"THE (ReBOOTING Your Business in an Uncertain Economy

TM

) Valuation Formula will Shock your industry!!
Ray Valadez
PhD-Organizational Leadership
Pepperdine University
"Everyone NEEDS this Course."
Vanessa Rodriquez
Franconia, Va.
"……It (THE ToolKIT
SM
) gave me the Right Tools to put me on the Right Track."
Cindy Goree
Virginia Beach, Va.
"It's Time To Do It (ReBOOTING Your Business in an Uncertain Economy

TM

)!"
Bill & Pam Fisher
San Diego, Ca.
"We ALL need this!"
Marilyn Hawks
Arlington Hts., Il.
"Likely, less than 1/10th of 1% of all Business people have ever given a Turn Key Program like "ReBOOTING Your Business in an Uncertain Economy" any thought or consideration……..This Program is Much Needed.
Ed Thomasson
Atlanta, Ga.
"Business owners should introduce each employee to ReBOOTING Your Business in an Uncertain Economy

tM

as soon as they join the business."
Rocky Wollenhaupt
Seattle, Wa.
"The Most Valuable part of the workshop for me was the Valuation of my Business Practice & Learning How to Grow."
Walt MacBride
Pittsburgh, Pa.
"The Comparison between the REALTOR Method and the Auction Method of Marketing was Fantastic!! Now I understand how The Auction Method can help the seller."
"Chuck's given me inspiration and an alternative .... I will recommend The Auction Method to my clients."
"Auction - I Love this New Method! Thanks Chuck!"
"Wow! Great Workshop! The Auction Method will help me build greater relationships with my clients."
---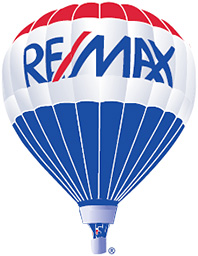 Without hesitation, I wholeheartedly recommend that you consider the application of Chuck Boles in regards to becoming a CRS instructor. I have had the opportunity on numerous occasions to be a part of Chuck's classes, and each time walked away with newfound insights and information. Not only is the information presented in a straightforward manner, but in a way that makes it very easy to understand and remember. Throughout my life, I have taken hundreds of classes and spent countless hours sitting in classroom situations. Unfortunately, A too much of that time was spent looking at my watch and wondering what the point of the lecture was going to be. I can honestly say that has never happened in one of Chuck Boles's classes. He is engaging, makes the content clearly understood, and is highly entertaining. His knowledge of the real estate industry is quite impressive, and I believe that combined with 45 years of experience, Chuck Boles is an ideal candidate for CRS instructor.
RE/MAX Allegiance Realty Partners
Harrisonburg, Virginia 22801
---

Mr. Chuck Boles, ABR, CIPS, SRES
5800 Iron Willow Court
Alexandria, VA 22310
On behalf of the Women's Council of REALTORS, my warmest thanks for being part of our 2007 Midyear Meeting in Washington, D.C. I know how busy your schedule was and I wanted to let you know that everyone was so impressed with your presentation. I heard wonderful comments from so many members. It is so important that an organization always present strong, successful REALTORS/speakers, and you epitomize that in every way.
Thank you for your valuable contribution to WCR's educational programming. We truly appreciate your willingness to share your knowledge and expertise with our members. You did a great job!!
Please find enclosed your evaluations from this year's meeting. Feel free to contact me if you should have any questions regarding the scoring or any of the comments included in the survey
It was such a pleasure working with you and I hope we have the opportunity to work together again in the future. If you should have any questions and/or comments for me, please do not hesitate to contact me at any time.
Kathryn Donaldson
Director of Education
Women's Council of REALTORS
---
Subject: A word of Praise for a Potential Convention Presenter.....
Rosalyn,
I am contacting you as a fellow association executive and person on the lookout for great speakers. I have never sent a direct recommendation for NAR to use a specific real estate educator; personally I do not believe in soliciting since I receive so much of it at the local association myself. This one time I make an exception and hope you do not mind receiving my wholehearted recommendation to bring Chuck Boles to this years NAR Convention.

I have recently seen Chuck present for our CRS chapter in Northern Virginia and I truly believe his new courses are a much needed breath of fresh air. I already plan to use him at an October REALTORŪ event for 1,500 members, but I know he is a hidden treasure all REALTORŪ members should have the opportunity to see in action.
Thank you for your time and I hope you do not mind the intrusion, I only send it today because I wholeheartedly endorse Chuck, something I have never done in my 5 years with the REALTORŪ organization.
Best Regards,
Anne